YOU MAKE YOUR MONEY WHEN YOU BUY THE PRODUCT!…
Course Dates: Open-ended
Enrollment Dates: Enroll Anytime
Who can Enroll:
Anyone
Course Language:
English
Instructor
Brandon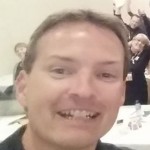 Course Structure
Introduction to Private Label Product Sourcing from China

Pre Product Sourcing Trade Show Preparation

Just Arrived at the Hong Kong Airport and Hotel

Day 1 Before the First Day Before the Show Opens

VERY IMPORTANT UPDATES and a HOT TIP I Remembered on the Fly

What to do with all the catalogs?

Day 2 Walking the Rest of the Show Floor

Day 3 Preparing for Day 3 in Hong Kong with a Sunrise Behind Me

Day 3 At the 2nd Hong Kong Trade Show First Time

End of Day 3 Recap

Day 4 The Final Day and Last Chance

Traveling Home – Stop in Toyko Japan About the Experience

Post Conference How to Manage Emails and Skype Requests

The Global Sources Hong Kong Electronics Trade Show Overview

Trade Show Photos with Vendors

Traveling to and from the Hong Kong Sourcing Trade Shows

Key Questions I Ask Factories When I Find An Item I Love

The HKTDC Hong Kong Electronics Trade Show

First eCommerce Product Sample from China Factories

Second First Sample Product from China Factory

UPDATE Second First Sample Product from China Factory

BONUS – How to Exchange Business Cards the Right Way

BONUS – How to Walk and Talk at the Show

BONUS: Hong Kong Traveling, Hotels Food and Sight Seeing
3 hours of hard-core, hands-on, not something you can learn in a textbook training from a master with over 10 years experience sourcing products from China, branding with a private label and selling to the top out of it on Amazon and his very own website.
This course dives deep into helping eCommerce, Amazon and eBay entrepreneurs search, discover and source profitable products directly from the manufacturers. As I travel to Hong Kong to visit directly with China factories I share real-life examples and on-the-show-floor videos demonstrating my successes and failures when it comes to finding new products to source and private label for my eCommerce business.
You'll learn how to find winning products
You'll learn negotiation tactics to give you an edge and the confidence required to leave the show booth with a new supplier relationship that'll pay dividends over time
You'll learn specific questions to ask factory sales reps to know if they're the right factory for you
You'll learn how to prepare and maximize your results while attending product trade shows no matter what country they're in
You'll learn specific cultural rituals the Chinese follow that you should know
You'll travel to your next trade show (domestic or international) armed with professional knowledge and more confidence than ever before!